Last updated 5th June 2019
Working as CEO of Astorts Group, my team and I have received many inquiries about a cost effective way to establish an investment fund, so I decide to write this bootstrapper's guide that can be useful for many of you.
What kind of projects are you going to launch within the fund? Have you already been involved in this business?
I dare to say that there are a lot of jurisdictions that can be attractive (USA, Bahamas, Cayman Islands, Ireland, Malta, Luxembourg, Malaysia and Hong Kong) for investment funds but Bahamas, Cayman and Luxembourg as one of prestigious will likely prevail. Every jurisdiction from the above-mentioned has it's own benefits and advantages. It goes without saying that this business is risky but at the same time you could have a good dividend, it can help you to find the huge scope of business opportunities and connections. And last but not the least most authorities currently aim at accelerating efforts to attract foreign direct investment and the investment climate is becoming considerably more accommodating.
In this bootstrapper's guide I have decided to explain funds structure and process of establishment in general, give some tips and recommendations for you without any focus on certain jurisdictions.
From my experience there have been several tricky issues that come in mind when you decide to run your fund:
What are the requirements for the fund establishment?
What assistance I will need and what steps and included in the process of establishment?
What is the actual situation with the bank accounts opening? What difficulties I can face when a fund starts to operate?
There have been the huge amount of legal definitions of «funds». Generally, an investment fund is a unit trust, a company or a partnership which is incorporated or registered pursuant to the laws of the chosen law or, in the case of a unit trust, the trust instrument is governed by the laws of this country or, in the case of a partnership, the partnership articles are governed by the laws of this country; or whose administrator, general partner or trustee, as applicable is a company incorporated or registered pursuant to the laws of this country or which administrator, general partner or trustee has a place of business or uses an address in this country; and which unit trust, company or partnership, issues or has equity interests the purpose or effect of which is the pooling of investor funds with the aim of spreading investment risks and achieving profits and gains arising from the acquisition, holding, management or disposal of investments.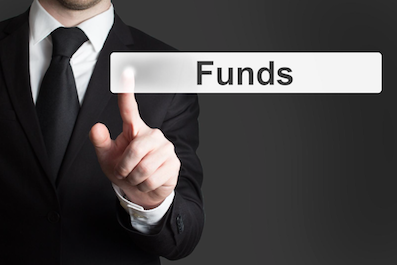 Summarise an investment fund is:
capital of numerous investors;
tool to collectively purchase securities;
way to decrease investment fees;
opportunity to select better strategy and manage execution.
How to choose the best investment strategy?
You should follow these steps:
selection of fund focus: industry (f.i., real estate, energy development, IT projects) and geography;
comprehensive research of the chosen market;
understanding of your competitors;
define the advantages to cooperate with you;
marketing strategy development.
How to develop the efficient business plan?
You need to estimate the numbers of the following metrics:
positions held in portfolio at month end;
trades per month (buys and sells);
investors at launch;
investors at 6 months;
investors at 12 months;
Assets Under Management (AUM) at launch;
NAV Frequency (monthly or quarterly).
The Standard Process to Establish an Investment Fund we follow at Astorts Group is:
1. Astorts's team prepares a formal proposal;
2. Client provides acceptance of proposal and wires initial retainer;
3. Client completes Fund questionnaire, Client Intake Forms [will be provided];
4. Astorts reviews the questionnaire and term sheet with the Client;
5. Client starts preparing the KYC as outlined on the questionnaire:
5.1 Individual Intake Form (Fill in Form or Typed not hand written) [will be provided];
5.2 Certified/Notarised Copy of passport;
5.3 Certified/Notarised copy of utility bill showing resident address (utilities, telephone, credit card, etc);
5.4 One Bank reference letter;
5.5 Two Reference letter from a professional (Accountant, Attorney or Banker);
5.6 Individual FATCA Self-Certification [will be provided];
5.7 Director Consent if acting as director [will be provided];
5.8 Traditional Format Resume & one/two paragraph Bio;
5.9 Affidavit of Source of Funds [will be provided];
5.10 Police certificate for "no criminal record";
5.11 Certified copy of your diploma, degrees, and or certifications;
6. Astorts begins preparing M&AA and draft offering documents for the fund;
7. Client sends scanned copies of the KYC then couriers the originals ;
8. Astorts incorporates the fund entity;
9. Astorts provides draft of the offering documents and scanned copies of the corporation documents;
10. Client receives scanned copies of the incorporation documents & draft of the offering documents;
11. Astorts and Client continues reviewing the offering documents to the final version;
12. ISIN & CUSIP numbers are obtained;
13. License is issued (if it is required according to the fund type);
14. Astorts couriers original corporate documents to client.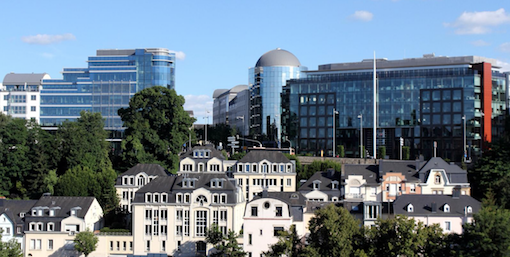 How can I help you?
My team and I will help you to choose the relevant fund's legal structure. Most likely it will be 2 companies structure but the certain structure will depend on the jurisdiction of the fund. It can assume the structure of a limited partnership or a limited liability firm. So we provide the assistance with the Investment Manager Company formation for your Fund and the Fund legal structure as well. We can help with many extra services you may need such as bank account introducing, Fund Management Director services, Fund Director, Auditor and so on.
Undoubtedly, we have the strong and faithful connections with banks in all jurisdictions we work in and help you with the company account opening. Often we can help to open the bank account without visiting of the country.
To sum up, I dare to say that under the conditions of the changing and developing global market funds industry faces the huge demand and show growth in the number of investment fund registrations. Also my team and I could advise you about the fund management and tax systems in accordance with the law systems of the most attractive funds heaven. The journey to conquer this market is not an easy one, it requires a lot of time, effort and hard work, my team will be glad to help you cover all obstacles you can face on the road to success.
Alessandro Rocco Pietrocola is an entrepreneur and investor based in London and operating mainly in Europe, Asia and Oceania with main focus on UK, Baltic Countries, Russia, China, Hong Kong, Malaysia, Singapore, Middle East and New Zealand as area of interest! At the moment is the CEO of Astorts Group. He is an UK FCA (Financial Conduct Authority) Approved Person and is has great experience as director of regulated companies. He uses to dedicate part of his life to inspire others and help them achieve the most out of their life. Since he was 20, he had successfully founded and managed several companies operating in the field of management consulting, wealth management and fintech. He loves travelling, he is a cigars lover, an amateur golfer and a dapper man.
DO YOU NEED MY TEAM HELP?
Please write me an email with your specific case or book a Skype call, my team and I will be more than happy to help you to find the best solution for your business need or to advice and support you to start the new business venture.